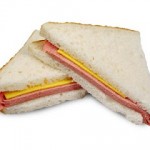 Memphis is known for its barbecue and is getting to be well known for women's roller derby too.
In addition to  competing for Tennessee bragging rights and the  2012 Tennesse Roller Derby Championship, the six teams that appeared in last Saturday's Honky Tonk Stomp brought a unique Memphis flavor to the Pipkin Building arena.
Fans could enjoy barbecued bologna and beer while they cheered on their favorite team.
You can read more about the Stomp by clicking here.