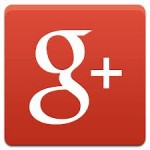 Roller Derby teams have had a presence on Facebook for years. It's a great way to keep in touch with all their fans.
Recently, Google Plus has stepped up to give skaters another way to keep their names, schedules and events in front of those who follow the sport.
A quick Google+ search for "roller derby" turns up hundreds of interesting posts from teams and skaters all over the world.