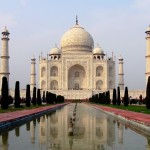 The imminent closing of the San Jose Skate, a bay area roller rink, will mean that this area of Northern California is losing its last roller rink.
Known as Golden Sate Roller Palace during its peak in the 1980's, the rink is set to close later this spring.
With the closing of the rink, the Silicon Valley Roller Girls, a flat track roller derby team will lose their home.
Now is the time for some Silicon Valley billionaire to step up and build a new skate palace in his back yard.