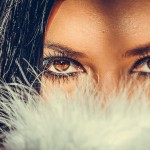 Canadians have long been known for their easy going, low confrontation approach to life.
Now that attitude has found its way into roller derby.
Halifax's Anchor City Rollers is now offering what they call "low contact" derby, in hopes of developing interest among skaters who are interested in the activity but would rather forego the rough and tumble that roller derby has come to be known for.
The Rollers are offering a course to introduce new skaters to the program, but it is not cheap-$500-$700 for instruction and equipment.