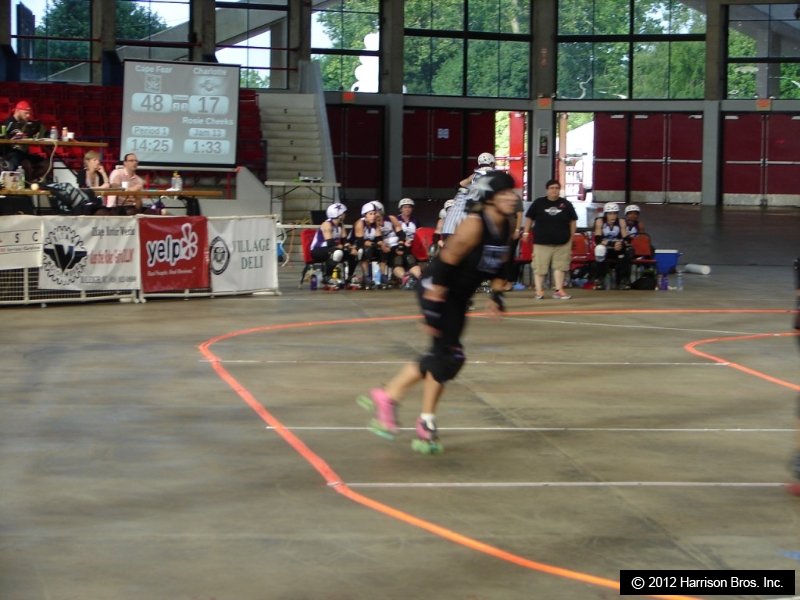 March brings the opening match for the Carolina Roller Derby season. This year's schedule includes eight matches-five home bouts and three away matches.
The Carolina Roller Derby is an original, founding member of the Women's Flat Track Derby Association, with a history that goes all the way back to 2004.
They have recently moved to a new home track in Apex, NC, after many years of competing in Dorton Arena at the North Carolina State Fairgrounds.
You can find out more about this year's upcoming season at their Facebook page and their web site.
GoodBuyGuys.com is your "go to" source for all the tape products you need to set up a roller derby track
Harrison Bros. Inc.
GoodBuyguys.com
47 N. Chatham Pkwy.
Chapel Hill, NC 27517
Voice tel: +1-800-327-4414
Local tel: +1-919-968-0241
Fax tel: +1-800-327-4414
Email sales@harrisonbros.com