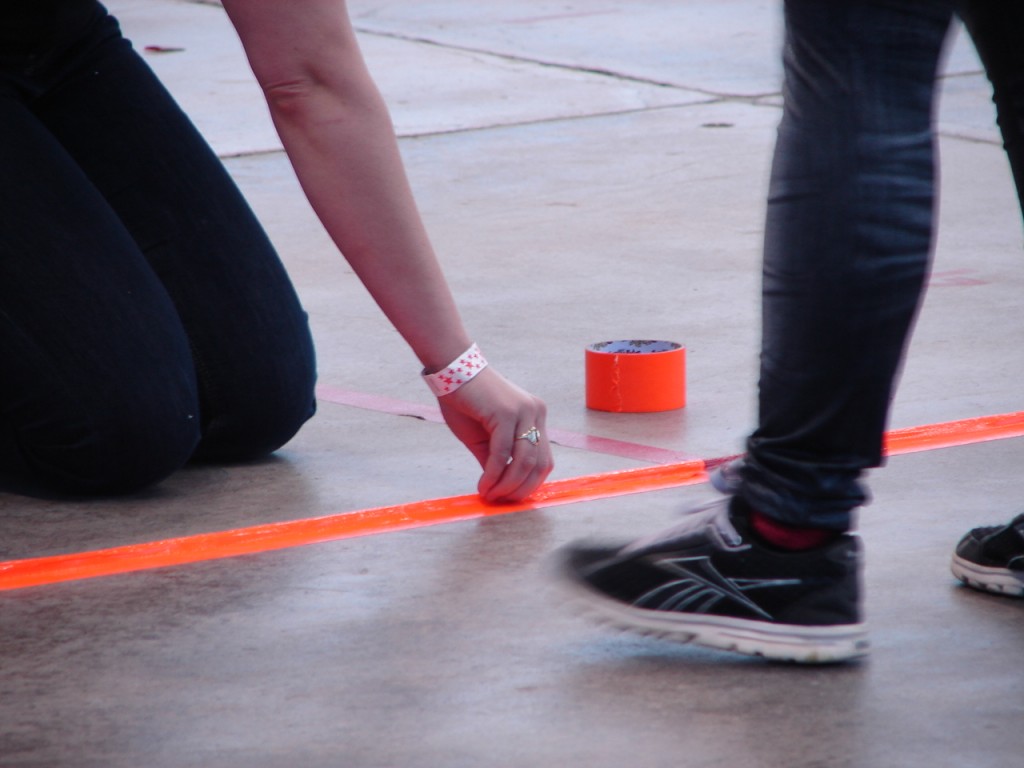 No, I'm not talking about that pinch your aunt gives your check that hurts like heck.
I'm talking about applying tape to the rope boundary that is used to mark the inside and outside edge of a derby track. More specifically, I am talking about how to make sure that the rope doesn't slide around under the tape every time a skate or a shoe hits it.
Just laying gaffers tape over the rope to affix it to the floor is not enough. The rope will continue to "float under the tape.
Try this method to get the rope to stay in place.
Lay the tape over the rope but don't affix it firmly to the floor yet. Position the tape so that the rope runs under the center of the tape. Then, pinch the tape around the rope so that the tape is touching all but the very bottom of the rope. Pinch it hard.
Then press the rest of the tape down t the floor with a direct down motion so that you don't pull the tape away from the rope.
Here's another thing to remember.
Never pull the rope up through the tape. Remove the tape completely first. Pulling the rope up through the tape will force tape adhesive onto the rope and make a real mess.
GoodBuyGuys.com is your "go to" source for all the tape products you need to set up a roller derby track
Harrison Bros. Inc.
GoodBuyguys.com
47 N. Chatham Pkwy.
Chapel Hill, NC 27517
Voice tel: +1-800-327-4414
Local tel: +1-919-968-0241
Fax tel: +1-800-327-4414
Email sales@harrisonbros.com